Luxury Residential Properties
360° Strategy
Maiden+John's team of advertising, social media and creative design professionals are your next project's one-stop shop for innovative marketing. Working on projects of all sizes, at all price points, and armed with industry leading targeting data, we know what it takes to go beyond traditional marketing tactics to create real, meaningful outcomes for our clients.
Digital + Search Advertising
Maiden+John serves digital advertising across the web, social media and search engines to the perfect buyers for your development. By constantly optimizing and testing, we maximize every dollar for our clients and help them understand what their potential buyers or renters are most interested in, all with live 24/7 data.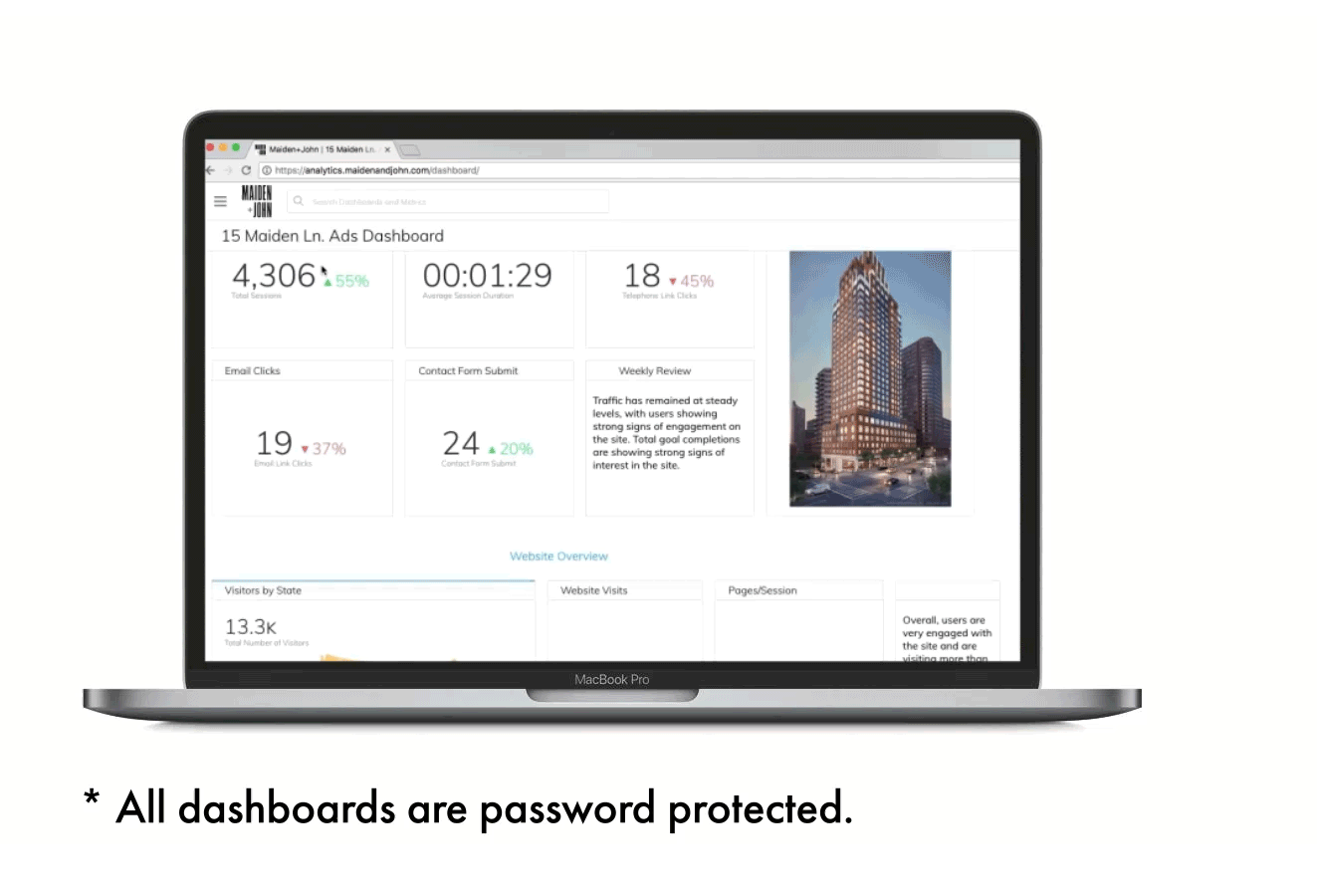 Maiden+John's custom reporting dashboards provide insight into a development's website, social media presence, search advertising and call-tracking all in one place.
All Maiden+John clients have custom reporting dashboards with live data and analysis available to them 24/7 online and on their mobile devices.
Maiden+John's in-house design team can help create compelling marketing materials for your sales or leasing office.
Print + Out-of-Home Advertising
From architecture magazines and daily newspaper spreads to custom subway takeovers and digital billboards, Maiden+John can deploy print and out-of-home advertising to help maximize impact for your projects.
Social Media + Influencers
Using creative visuals, eye-catching concepts and influencer programs, Maiden+John can bring your property to life for potential buyers or tenants.
Maiden+John tells the story of the development: who's behind it, where it is, and what the value-add is for each resident.
Maiden+John's custom call-tracking measures phone call conversions from your search, digital, and offline marketing campaigns – including PPC keywords. Record, review and annotate calls into your marketing suite to close deals faster.